Join us on Tuesday, June 22 at 2:00pm ET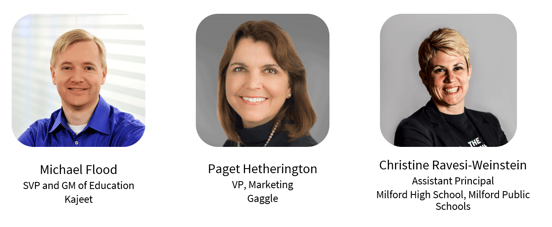 In a remote learning environment, keeping tabs on student engagement and mental health is more challenging - and yet more important - than ever.
How can educators ensure that students stay connected and thriving in the virtual environment?
Join Gaggle and Kajeet on Tuesday, June 22 at 2:00 PM ET as expert speakers discuss the digital tools that can help educators and district leaders track students' wellness and academic success.
During this webinar, you will learn:
Strategies for ensuring all students remain connected to online learning opportunities
Student safety trends and digital indicators of mental health concerns
How educators can help students thrive as they learn in a digital world