The Facts:
1 out of 3 students do not have Internet at home and are caught in this "Homework Gap."
That's 5 million households with school-aged children.
Yet 30 percent of school districts in the U.S. have technology as part of their curriculum.

Why At-Home Internet Matters:
Every day students leave school and cannot do homework, research projects or collaborate with teachers or classmates online. Without WiFi at home, these students fall behind and the Homework Gap grows. At home Internet is a necessary tool for today's students to be successful.
Test scores and grades can improve, and schools can see increased graduation rates.
Now What?
Solve your Internet connectivity problems with Kajeet. Our affordable, mobile Internet solution provides CIPA-compliant and educational WiFi for students, helping over 1000 schools and districts close the Homework Gap.
Kajeet is proven and trusted by 1000+ schools and districts across the country. Here are just a few: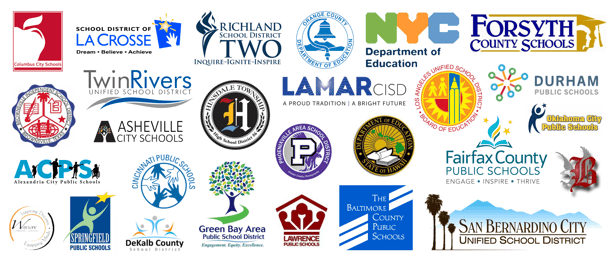 Complete the form to start a conversation on how we can help your students filtered, at-home Internet access.