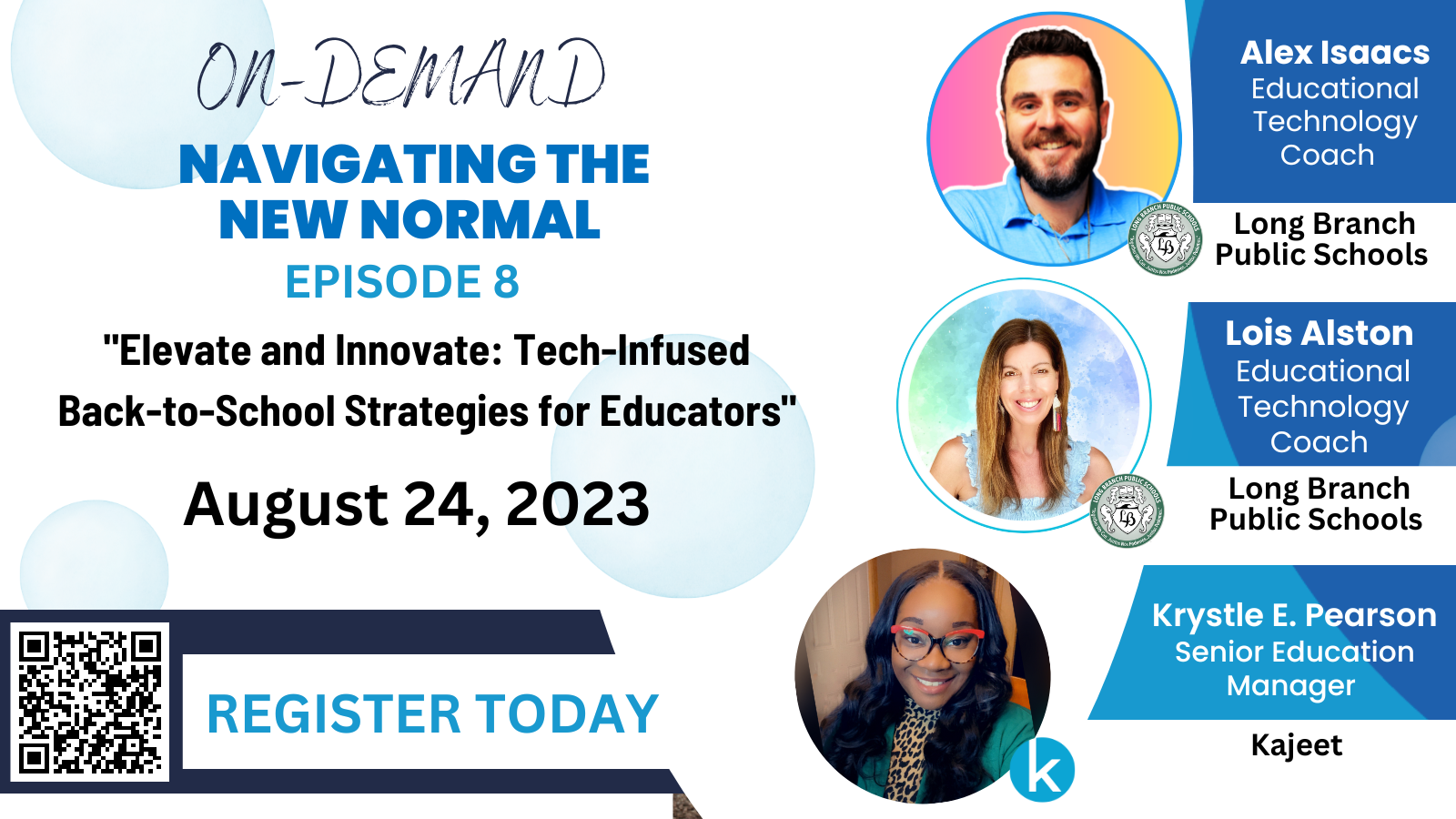 Register to Receive the On-Demand Webinar on August 24th
Join us for a transformative webinar hosted by Krystle E. Pearson, M.Ed. from Kajeet, along with Alex Isaacs and Lois Alston, experienced Educational Technology Coaches from Long Branch Public Schools.
Prepare for the upcoming school year with practical insights, essential tools, and seamless integration strategies for tech-enabled classrooms.
Together, we will:
💻Explore Chromebook-friendly solutions
📶 Address connectivity challenges
👩‍🏫 Learn from real success stories
Whether you're an educator or administrator, this webinar equips you to master the art of leveraging EdTech for enhanced learning.
This on-demand recording will be made available on August 24, 2023. Prepare for the upcoming school year and RSVP!