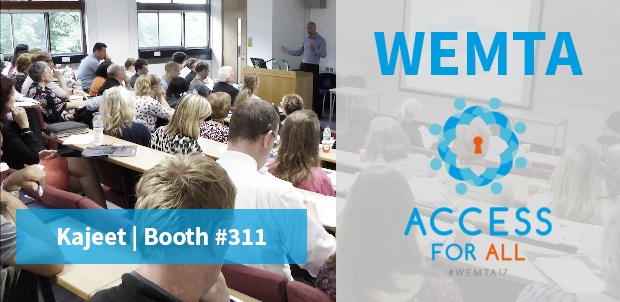 Hello, Wisconsin!
The Wisconsin Educational Media & Technology Association (WEMTA) is hosting their annual conference March 19th - 21st at the Kalahari Resort in Wisconsin Dells. Over 1,000 educators from all over the state will be coming together to discuss and learn more about the latest in education technology.
The theme of the conference this year is "Access for All." As more and more schools implement digital learning initiatives, the importance of digital equity grows.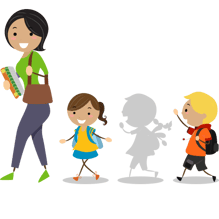 According to the FCC, one in three students in the United States do not have adequate Internet access at home. While at the conference, you will have the chance to meet with other educators who are working to close this Homework Gap and finding ways to provide access for all.
Speakers will focus on programs and strategies that will ensure all students have the tools they need to succeed in school and beyond.
Which sessions are on your list?
Each day of the conference is jam-packed with sessions and workshops. This year, WEMTA has made it easier than ever to plan out your days with Sched.
Here are a few sessions at the top of our list:
Cultivating Leadership with a Student-Led Tech Team
Laura Busch, Director of Technology at the School District of Waukesh, will be presenting on successful student-led tech teams. She will discuss the benefits of providing students with the opportunity to support, collaborate with and mentor teachers and their peers with in-class technology projects, digital citizenship, design thinking and newscast creation.
Stop by this session to learn how to start a student-led tech team at your school.
You Shouldn't Go It Alone: The Importance of Partnerships in a Successful 1:1
Going 1:1 in your school district? Then, this session is a must-see.
Providing a device for each student is a daunting task for any school or district. This session will outline the process and the partnerships that the Burlington Area School District used to create a successful 1:1 program for both students and staff.
Scott Christensen, the Director of Technology for Burlington, will discuss the importance of building a solid technical infrastructure, the role and importance of strategic partnerships and building in staff development.
Got a Grant? Now What? Building Partnerships to Improve Access
Mandy Meloy, a Library Media Technology Specialist in Madison Metropolitan School District, will discuss what comes next after receiving a grant. She will cover building partnerships, changing and creating curriculum, as well as successes and lessons learned when going 1:1.
Speaking of grants, have you downloaded our 99 Grants to Fund Your 2017 Technology Initiatives report yet?
exhibit hall
Between sessions, make sure to walk the exhibit hall to learn more about what products and services are available to support your tech programs. Check out the 'Exhibitors' tab on Sched for a full list of vendors. There is something for everyone, from Makerspace products to digital reference services, and everything in between.
If your district has students without Internet at home, make sure to add Kajeet (booth #311) to your list. :)
Kajeet offers a filtered, mobile broadband solution that allows all students to have access to the Internet outside the classroom. We are already helping 19 school districts in Wisconsin work to close the Homework Gap and we'd love for you to be our 20th.
Want to learn more about how schools are closing the Homework Gap in Wisconsin? Read up on how Green Bay Area Public School District uses Wi-Fi hotspots to provide access for all for their students.