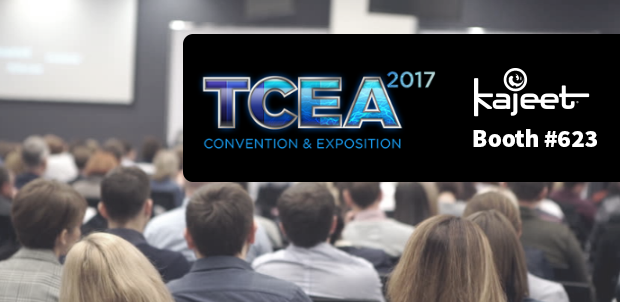 Our Homework Gap Heroes have hit the road. Our next stop? Austin, Texas. We will be attending the 37th TCEA annual convention and would love to see you at booth 623.
TCEA features hundreds of sessions focused on best practices for student engagement, increasing productivity, and learning with technology. It's almost time for Texas y'all, so we pulled out the top five sessions to add to your agenda.
Maker Madness in the Classroom
Tuesday, February 7 | 3:30-5:00 p.m.
As we predicted, makerspaces are a big education trend for 2017. Abilene ISD leads this session on turning makerspaces into a reality, and the tech gadgets they found successful in their classrooms.
Mastering the Technology Rollout
Wednesday, February 8 | 10:30-11:30 a.m.
Are you looking to roll out a technology program? Or are you unsure of the necessary steps to take for your new technology initiatives? Learn from Chad Jones, director of technology development, Lamar Consolidated ISD, who has successfully implemented tech programs before. Discover best practices and innovative methods to move forward with your initiatives.
1,275 Badges Later: Changing PD with Digital Badges
Wednesday, February 8 | 10:30-11:30 a.m.
Or maybe your school or district is focused more on professional development (PD). Then this Wednesday session should be on your list. Learn how DeKalb ISD started a digital badge program for their PreK-12 teachers. Encourage your teachers to learn and have fun with digital badges.
If you're interested in learning more about the presenters, read our case study on how they implemented Kajeet SmartSpots® to extend learning, while keeping costs down.
They Want Me To Do What In My Library?
Wednesday, February 8 | 1:15-2:15 p.m.
The role of librarians is changing as technology use increases throughout schools. Today's librarians are redesigning libraries into makerspaces to integrate STEAM practices. Marisa Vickery (@MarisaVic10) leads this discussion with fellow Dripping Springs ISD educators on how they incorporated these practices across their district.
Making OneNote Classrooms Work
Thursday, February 9 | 9:15-10:15 a.m.
Make the most of the last full day of sessions with a presentation from Gilmer ISD. They implemented a OneNote classroom into their Texas district, all with the free version of Office 365. If your district is moving forward with OneNote, you won't want to miss these tips, tricks, trials and triumphs Gilmer faced.
Additional Sessions
TCEA is packed with over 900 sessions and workshops, so plan your schedule ahead of time to make the most of your conference experience. If you have more time in your schedule, here are a few additional sessions to add to your list:
Experiential Learning in an iPad Classroom: Take advantage of student iPads in this hands-on session.
Bringing the World into Your Classroom: Discover how to bring virtual field trips to your classrooms.
Tinkering with Tinkercad: Learn about Tinkercad, a simple 3D printing program.