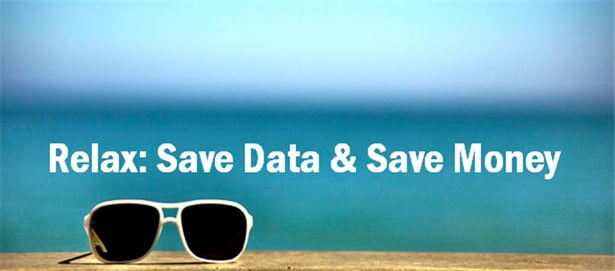 In the sprint to the end of the school year, educators and students are pushing to finish strong—final tests, final grades, and a final push for success.
Behind the scenes school staff members are strategically planning to collect library books, textbooks, and expensive mobile devices while balancing the remaining days of learning and testing. As school-loaned items return, districts inventory, store, replace, and repair equipment and learning tools.
For districts distributing Kajeet SmartSpot® devices, what options are available in terms of suspending data usage for summer?
Take-home hotspots help students with homework, but many aren't assigned homework during the summer break unless attending summer school. For most students, the district ends up purchasing data that will never be used.
Kajeet is the only wireless provider that lets districts manage student Internet outside of school on the school schedule.
Two years ago when DeKalb ISD — a small, rural school district in DeKalb, Texas, near the border of Arkansas and Oklahoma — purchased Kajeet SmartSpot hotspots, they knew the budget was tight and funding limited. "We're always trying to maximize our resources," said Melissa Motes, Director of Instructional Technology for DeKalb ISD. She says the ability to suspend the SmartSpot over the summer ultimately saves the data for educational purposes and money for her district.
Why Summer Suspend May Make Sense
Save Data & Money. With other wireless carriers, schools purchase 12 months of data, but if you don't need connectivity in June, July and/or August, why pay for those months? Depending on the Kajeet plan, districts or schools can suspend devices over the summer and be ready for the next school year.
More Time to Pilot the Program. Suspending SmartSpot devices may give a district's pilot program a few more months to test, measure and evaluate if devices are not active over the summer.
Make Your Summer Suspend Successful
Communicate Clearly & Early. It's important for staff to communicate to students a week or two before school gets out and make them aware of upcoming deadlines to turn in their Kajeet SmartSpot.
Outside of Green Bay, Wisconsin, the Ashwaubenon School District technology team waits until the last two full day of classes to collect SmartSpot devices and Chromebooks because teachers and students rely on them until the very end for projects, papers and access. They are very up-front about the fact that students will be charged the full replacement cost for unreturned devices. To ensure all devices are back by the end of the year, the district makes numerous attempts to notify students and teachers of upcoming due dates. Their communication plans include:
School May/June newsletter to parents
Daily announcements broadcast to classrooms
Signage on library doors/inside library
Email two weeks in advance to teachers so they can plan, remind students and sign up classes for lab space if there's a project due the last day.
Email reminder to teachers before collection day to remind students.
Reminder email to students' school Gmail accounts 2 days prior to collection
This year, our tech team pushed out a background to all devices that reminded of due dates one week before collection
Notify counselors/case managers/social workers to remind students with whom they work frequently
In DeKalb, devices are collected the week before school gets out. Students with checked out SmartsSpots in grades 8 through 12 receive an email telling them their device is due--similar to an overdue notice for a library book.
"They check out the SmartSpots for 3 days so they know when they're due back. If it's not turned back in, they go on the fine list. They don't get grades, awards and those exempt from finals, will have to take them. We don't have any trouble at the end of the year," Motes said.
Build Excitement for Next Year. When communicating collection dates, let students know when the SmartSpot devices will be available for the new school year. For many students, this is their lifeline and connection to opportunities. Students who depend on these WiFi hotspots will appreciate knowing when they will be distributed in August or September. Kajeet can work with your team at the end of the school year or through the summer to set that date for them all to turn back on.
Collect and Inventory. Even if students will be reassigned SmartSpot devices next year, it's recommended that all devices are collected and inventoried.
"We are fortunate that in our school district we have a library media specialist in each building who knows the students personally and the library media specialists are in charge of device collection," said Nadine Mathu one of the Library Media Specialists at Ashwaubernon HIgh School. "The members of our tech team do an incredible job of managing our Kajeet devices. They name them, and maintain an inventory in Lansweeper in addition to the records the librarians keep in Destiny."
Take advantage of the summer break to test the SmartSpot devices and/or check for damage, as well as, ensure cases are not broken, and power cords and instruction manuals are included. New accessories or devices can be ordered here.
Assuming the district renews for the following school year, Kajeet allows the schools to hold onto leased devices over the summer.
Summer Learning
Many districts chose to keep a select number of SmartSpot devices activated during the summer months for those students attending summer school. Depending on your selected Education Broadband™ plan, Kajeet can work with the district or school-based team to determine the correct number of devices needed and how to get the program up and running quickly and easily.
This provides Internet access to those who need it while saving the district money for those who don't.
At Kajeet, we realize schools need to stretch every technology dollar to ensure maximum impact for their students. If you would like to find out about how you could implement a SmartSpot program and utilize Summer Suspend, just give us a call at 240-482-3500 or email sales@kajeet.net.