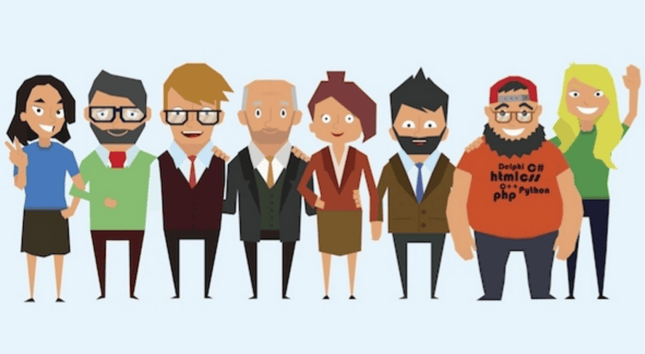 Relationships and communication with cross-functional teams in your school district are critical to the success of any off-campus learning program. Establishing an interdisciplinary team to plan and manage the initiative, is one of the first steps.
Technology and curriculum staff may be the obvious partnership, but don't neglect other areas like special education, librarians, transportation or your top district administrators.
Connecting students at home with a comprehensive program can lead to better test scores, grades, graduation rates and attendance. Others will be interested in seeing your program succeed to help the entire district.
Who Might Be Part of Your Team?
Consider all the stakeholders for connectivity and what role they might play:
Director of Curriculum/Instruction
Director of Technology
Chief Academic Officer
Director of Special Education
Library/Media Resource Directors
Director of Federal Programs
Chief Information Officer
Parent Teacher Association Representative—help survey the community.
Student Representative—give the student perspective
Director of Student Services
Director of Transportation
Teachers
Social Workers
Director of Communications
Roles
Decide who will do what and in what time frame. Start a conversation in your district about digital equity and discuss how it can improve student achievement and improve the community. Involve teachers, students, and community representatives.
Engage the PTA in offering the parent perspective. In developing your team, the CoSN District Leadership Team Assessment might help to evaluate your team's success. One or more individuals may fill the following important roles in the program:
Program administrator (access to Sentinel, primary point of contact with Kajeet, deployment lead, point of contact for school or district staff)
Technical lead (filtering and content management advisor)
Instructional lead (reviews reports and analytics)
Executive sponsor (champion, liaison with administration and School Board)
Purchasing lead (procurement, keeper of the agreement and terms)
Managing the off-campus Program
Whomever you choose to manage your Education Broadband program will depend based on your interdisciplinary team and the plan (your goals/objectives/time line/metrics). Every program needs a leader and one who is accountable for the outcomes.
Because Kajeet is at the intersection of technology and curriculum, likely candidates might include the Coordinator for 1:1 Programs or Blended Learning who are familiar with stakeholders and deployment methods, challenges and successes.
An Effective Program Manager Should:
Be a leader who can communicate and reflect the vision of the program.
Understand the district ecosystem and all the stakeholders.
Manage the technology and support, and understand the curriculum.