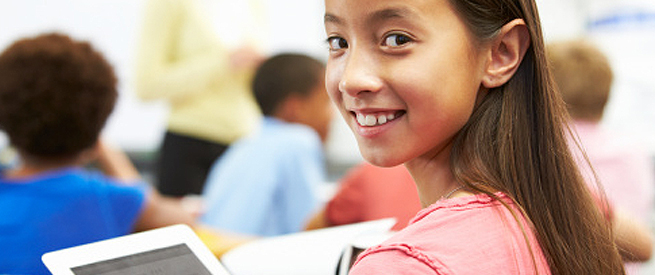 As administrators, teachers and leaders in your community, we know your job is to inspire and prepare students for a successful future. Technology is critical in today's world by giving students access to invaluable resources right at their fingertips. Kajeet, together with our valued partner Sprint, want to provide a hand towards funding your school's technology.
We hope you will be joining education leaders at the ISTE conference later this month. With so much happening in the education technology environment, we are looking forward to the discussions and mostly hearing from leadership like you. If you or your colleagues plan to attend ISTE, Kajeet and Sprint will offer you the chance to win a $5,000 donation to your school's (or school of choice) technology program.
Let us know if you'll be attending ISTE so we can look for you. Stop by our booth #3378 for a second chance to enter. You must be in attendance to win.
Terms and Conditions:
No purchase necessary.
Only legal residents of the 50 United States, who are 18 years or older, are eligible to enter.
Winning entry will chosen at random on July 1, 2014, at approximately 12 pm EDT. The winner will be notified via email and Twitter. Kajeet will use #FundYourTech to notify the winner on site, as well. Please be sure to follow @Kajeet4Edu so you know if you have won.
Fill out the form for an entry to win. You must be attending ISTE to win.
The check will be made out to the selected winner's school of choice and not to an individual.

You must be attending ISTE to choose the school that will receive the funds. If you are not in attendance the day of the drawing, another name will be chosen at random.

One entry per person prior to June 28, 2014. Other entries will be voided.
You may enter one more time after June 28, 2014, in person at the Kajeet booth #3378.
Kajeet is not responsible for any laws or prohibitions on donations to schools. Abiding by applicable laws and/or policies are at the sole discretion of the participants.
Winners are responsible for all federal, state and/or local taxes, and for any other fees or costs associated with acceptance or use of any prize.
Kajeet is not responsible for any additional charges or costs resulting from use of the donated funds.
Only the type (donation of $5,000 to one school) and quantity of prize (one) will be awarded.