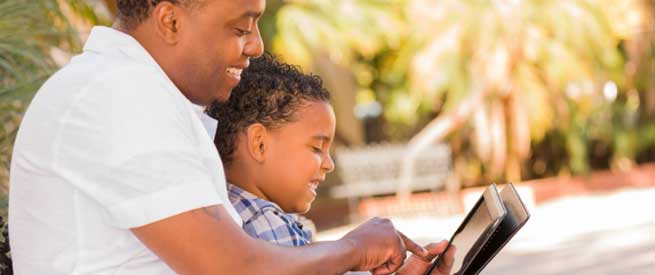 Today's teachers know that integrating technology into the classroom helps to engage and motivate students to learn. But what about after school? An average of 30% of U.S. students do not have adequate access to technology when they leave school, and in urban districts that number can reach up to 80%. Children with at-home Internet access are clearly at an advantage when it comes to keeping up with the curriculum and completing school work, but they are also at an advantage when it comes to finding and following their passion.
"It's really important that kids have time to use technology to truly dig deep into the things they're passionate about," Robert Dillon, director of technology and innovation for the Affton school District in St. Louis recently said. "Kids are learning all the time about things they're passionate about. They're not waiting for teachers to teach them."
(source: www.eschoolnews.com)
Children use the Internet for studying, but they also use it to find out more about the subjects that they love, just as we adults do. Being passionate about a subject at an early age is the base for excelling at it later in life. When a child's Internet access is limited to school hours, they are not only missing out on the chance to augment their school learning, they are missing out on the opportunity to explore an area of interest that could directly and negatively impact their future career path.
Tell us – how has technology fueled your passion for learning? Post it in the comments section below.