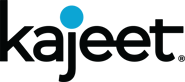 Digital equity is not easy to achieve; it takes conversation, political will, and shared commitment. That said,
it can be and is being solved in our nation's communities
.
Innovative leaders in school districts nationwide, with help from business and community groups, are rising above fiscal constraints to ensure digital equity for their students. This toolkit provides thoughtful strategies, inspiring case studies and workable survey templates to implement such digital equity in any locale.
Download the
Digital Equity Toolkit
to discover the four steps educators can take to pursue digital equity in their communities along with these five strategies:
Partnering with the Community to Create "Homework Hotspots."

Promoting Low Cost Broadband Offerings.

Deploying Mobile Hotspot Programs.

Installing Wi-Fi on School Buses.

Building Private LTE Networks.
Ready? Let's close the Homework Gap!
For further information about Kajeet or to get in touch with an education specialist, please email us at
sales@kajeet.net
.