Chromebooks + WiFi for 24/7 Student Access
The Kajeet Chromebook Bundle is the ultimate student connectivity solution! Connect your students to the tech that is taking over the classroom—the Chromebook—while keeping students connected at home.
This Kajeet Chromebook Bundle is the ultimate connectivity duo, and also includes all of the following:
The rugged CTL Chromebook NL7—the Chromebook built for K-12 students.
4G LTE Internet connectivity with the trusted Kajeet SmartSpot® device.
Data for an entire school year on our most popular plan, Kajeet Complete 500.
All-in-one Chromebook case designed specifically to hold both the Kajeet SmartSpot and CTL Chromebook.
The powerful Kajeet Mobile Device Management (MDM) solution already embedded on the Chromebook for you.
Kajeet connects over 1,000 schools and districts across the country. Join them!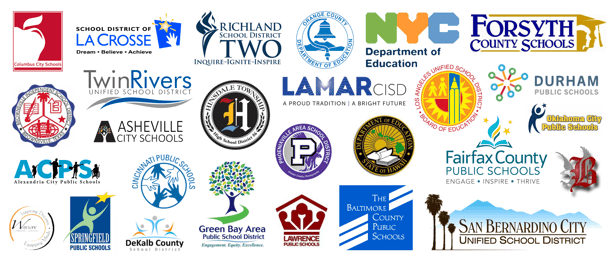 Complete the form and let's chat about how the Kajeet Chromebook Bundle can help your students succeed.